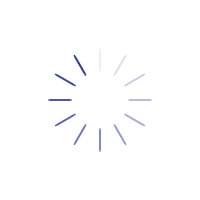 Leaving your child to someone else's care, can be stressful. So, there is so much to think about before choosing the daycare for your child. In this article, we will be giving some tips to help you decide on the perfect daycare center for your child.
1. Distance
Before you begin shortlisting the centers, you should consider the driving time. You will be having a day job which of 8 hours at least if you're in a full-time job. Now if the driving time to your center is more than half an hour, then you're losing an additional hour with your child. So, consider the centers which lie close to your location. So that you get more time to gel with your child instead of increasing the travel time. In case, you don't get any good centers nearby then only consider the "YourDaycareProvider.com"
2. School Environment
When you go for a recce, look at things carefully. How is security? Do they have a system where they track the incoming and outgoing of visitors? Apart from security, check for cleanliness. A clean environment is essential when it comes to childcare. Infants need more time on the floor to strengthen their muscles, so it must be taken into account. Also, look at whether the infants who need more care have separate classrooms because a little older babies have a different need than that of a toddler. Also, see whether the attendants are spending time on the floor with the children or just engaging the children with toys and not giving them time.
3. Teachers, Equipment, and Food
After you're satisfied with the safety and environment of the school, you should look for the credentials of the staff, facility, and materials. Check whether the teachers are trained in CPR, first aid and infection control? Whether the types of equipment used are in good condition? Are there any measures to tackle germs and disease? Your child will be snacks and meals at the daycare. So, get an idea about how they prepare the meals. Whether their meals are healthy and in alignment with your idea of a nutritious meal. Do they accommodate any special request? Do they provide food allergies? Knowing all these answers will be very important as you choose the daycare for your children.
4. Learning
It's never too early to start teaching age-appropriate lessons to the child. So, learn about the daycare centers you're visiting about the methodology of their teaching. What does a day look like in the center? You will also want to have enough playtime for the child. Do they play enough in the open? And how do they update the parents about the development of their children? See whether the daycare centers invest in modern learning techniques which helps in the overall development of your child.
5. Cost
You would like to know how much the daycare center would cost you. What are their registration, weekly and other fees? See whether they are open during summer or you need to invest somewhere else to plug the gap.
Conclusion
After you're done with all your visits, and if you're left with more than one choice then go with your intuition or gut feeling. During your stay, did something didn't feel right or you found awkward? If something feels off, ditch that center and keep looking for the next one until you see which make you feel relaxed and you're convinced that you made the right choice.